NEW
Flaming Skull 1994 Tour T-Shirt
Met Store/Clothing/Men
Details
https://www.metallica.com/store/flaming-skull-1994-tour-tshirt/FS1994SHIRT.html
The Flaming Skull 1994 Tour T-Shirt returns!
100% Cotton, Black, Short Sleeve Shirt
Features Pushead's Flaming Skull art on the front and Flaming Sun art with 1994 tour dates on the back.
YMAGRYSHIRT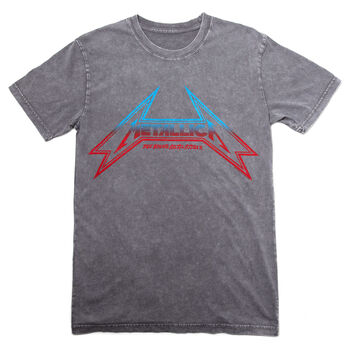 Young Metal Attack T-Shirt (Grey)
Description
The original design of Metallica's first t-shirt now in color!
100% Cotton, Grey, Short Sleeve T-Shirt
Featuring the Young Metal Attack logo in blue fade to red
NINJASTARTOTE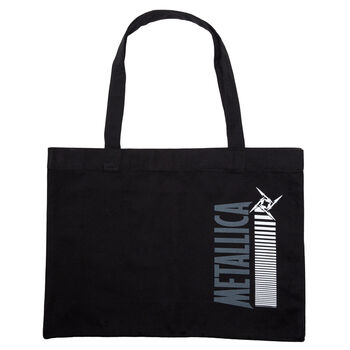 Description
This is a great bag for records, groceries or 20 drum sticks!
80% Recycled Cotton / 20% Recycled Polyester, Black, tote/record bag
Features the Metallica Load logo and ninja star
Measures approximately 15" X 15.75"
11215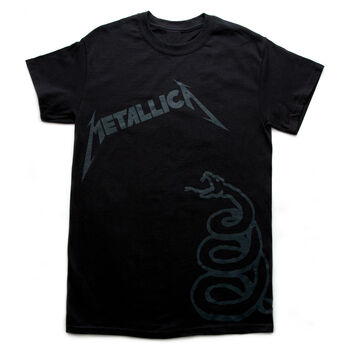 Black Album Cover T-Shirt
Description
100% Cotton, Black, Short Sleeve T-Shirt
Features The Black Album Metallica Logo and snake, which wraps slightly around the side of the shirt.
7043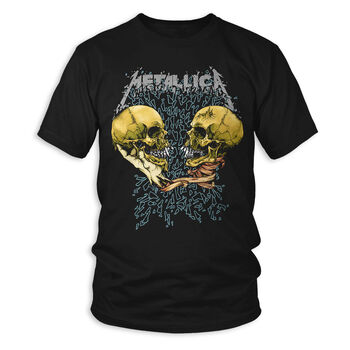 Description
100% Cotton, Black, Short Sleeve T-Shirt
Featuring "Sad But True" artwork by Pushead