Bucharest Screen Printed Concert Poster
Images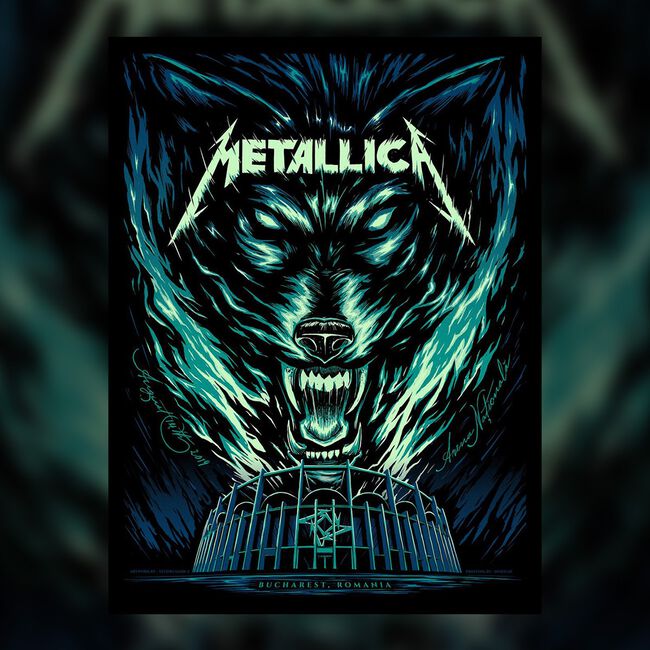 Bucharest Screen Printed Concert Poster
Details
https://www.metallica.com/store/bucharest-screen-printed-concert-poster/BUCHARESTPOSTER19.html
Limited edition screen printed concert poster featuring art by Studio Mark 5 from the August 14, 2019 show at Arena Națională in Bucharest, Romania.
Exclusive to Fifth Members only. Limit one (1) per member.
** Placing this item in your cart does not guarantee purchase. The checkout process must be completed in its entirety before the item belongs to you.